The Sapling is a website all about children's books … because books grow humans. Founded by Jane Arthur and Sarah Forster, the aim of The Sapling is to find conversations nobody has been able to have in the main media about children's books and give them a good airing.
Winner of the 2018 Special Industry Award at the NZ Book Industry Awards, awarded to 'a company or individual for innovation, or for an important contribution to the book trade in Aotearoa in the last year'. Founding editor Sarah Forster also won the 2021 Storylines Betty Gilderdale Award for her contribution to children's literature.
Kaupapa / Mission
1.    WHAKANUI / CELEBRATE
To celebrate the excellence and diversity of children's books in Aotearoa and abroad.
2.    KŌRERORERO / DISCUSS
To present wide-ranging and meaningful discussions about children's books and their contexts, content and creation.
3.    WHANAUNGATANGA / CONNECT
To connect people and organisations through their shared interest in children's books, and foster an online sense of community and kinship.
4.    WHAKAWHANUI / EXPAND
To entice new and unlikely readers of all ages, and challenge them to view children's books as worthy of attention.
Note on Reviews
The Sapling strives to fair-mindedly comment on and critique Aotearoa books, publishers, and the industry as a whole. We aim to be honest in the kindest way we can. Except in the case of factual errors, correspondence relating to reviews or other content will not be entered into. Further notes on reviewing are forthcoming.
ABOUT THE EDITORS
The Sapling is run by lead editor Linda Jane Keegan, with support from editors Nida Fiazi, and Hannah Marshall, along with founding editor, Sarah Forster. They run The Sapling out of love, which means they pay contributors ahead of themselves. This also means they fit editorial work around their families and day jobs, so might take a day or two to get back to you.
LINDA JANE KEEGAN has worked with young people for 20 years. She is currently the lead editor of The Sapling; a picture book author, essayist and poet; and a parent. She has been an environmental educator, assistant researcher, and reporter. Her first book, Things in the Sea are Touching Me! (Scholastic), was a finalist in the 2019 NZ Book Awards for Children and Young Adults and in the NZ Booklovers Awards, and a 2020 Storylines Notable Book. Her second picture book, Kororā and the Sushi Shop (Scholastic), was shortlisted in the 2023 NZ Booklovers Awards, and her most recent book, Stranded (Bateman Books), was released in October 2023.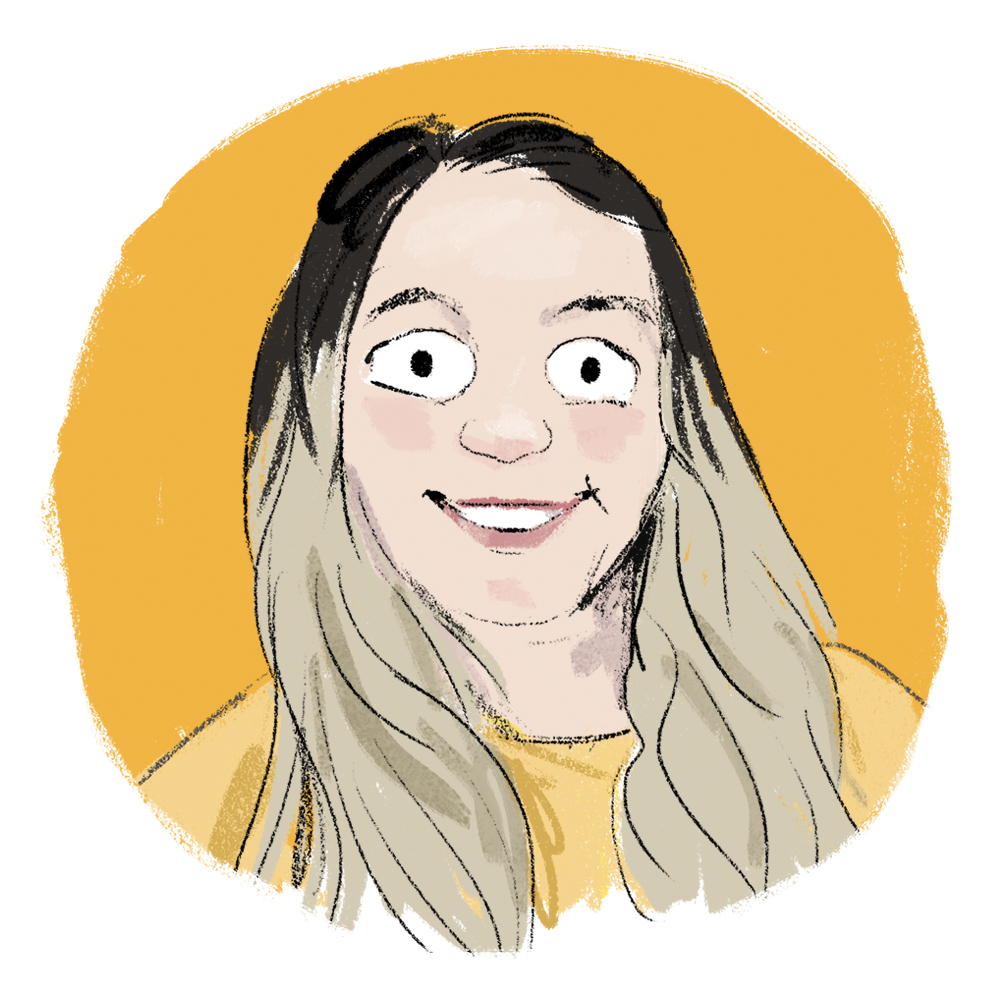 NIDA FIAZI has worked in the New Zealand book industry for the past four years as a poet, editor, reviewer, and advocate for better representation in literature. She is a Hazara Kiwi Muslim and a former refugee who spent her formative years in Kirikiriroa but now resides in Brisbane. Her work has appeared in Issue 6 of Mayhem Literary Journal, the anthology Ko Aotearoa Tātou | We Are New Zealand, and Poetry NZ Yearbook 2021. She is currently penning an opera with Tracey Slaughter.
HANNAH MARSHALL is a reader, writer, and advocate for New Zealand books from Pōneke. She has a Bachelor of Arts in media studies and creative writing and is about to begin an MA in Creative Writing (Fiction) at Victoria University's International Institute for Modern Letters. She's also been an NZSA Youth Mentorship Award recipient, the winner of the Maurice Gee Prize in Children's Writing, and most recently been an NZSA CompleteMS Manuscript Assessment recipient. She also has poetry hiding in various places, but you didn't hear that from her. 
SARAH FORSTER worked in the New Zealand book industry for 15 years, in roles promoting Aotearoa's best authors and books. She has a Diploma in Publishing from Whitireia Polytechnic, and a BA (Hons) in History and Philosophy from the University of Otago. She was born in Winton, grew up in Westport, and lives in Wellington. She was a judge of the New Zealand Book Awards for Children and Young Adults in 2017, and won the Storylines Betty Gilderdale Award for her dedication to New Zealand children's literature. She currently works fulltime for Te Herenga Waka—Victoria University of Wellington.
This page was last updated on 4 December 2023.
IN THE MEDIA
Kids' book expert supports Lynley Dodd: Sarah Forster on the AM show

Long Live The Sapling: a tribute on The Spinoff
Growing The Sapling: an interview on The Pantograph Punch
Wellington booklovers raise 10k…: an article on Stuff.co.nz
#5 in the Top Ten Moments in Aotearoa Literature 2017: an article on The Pantograph Punch